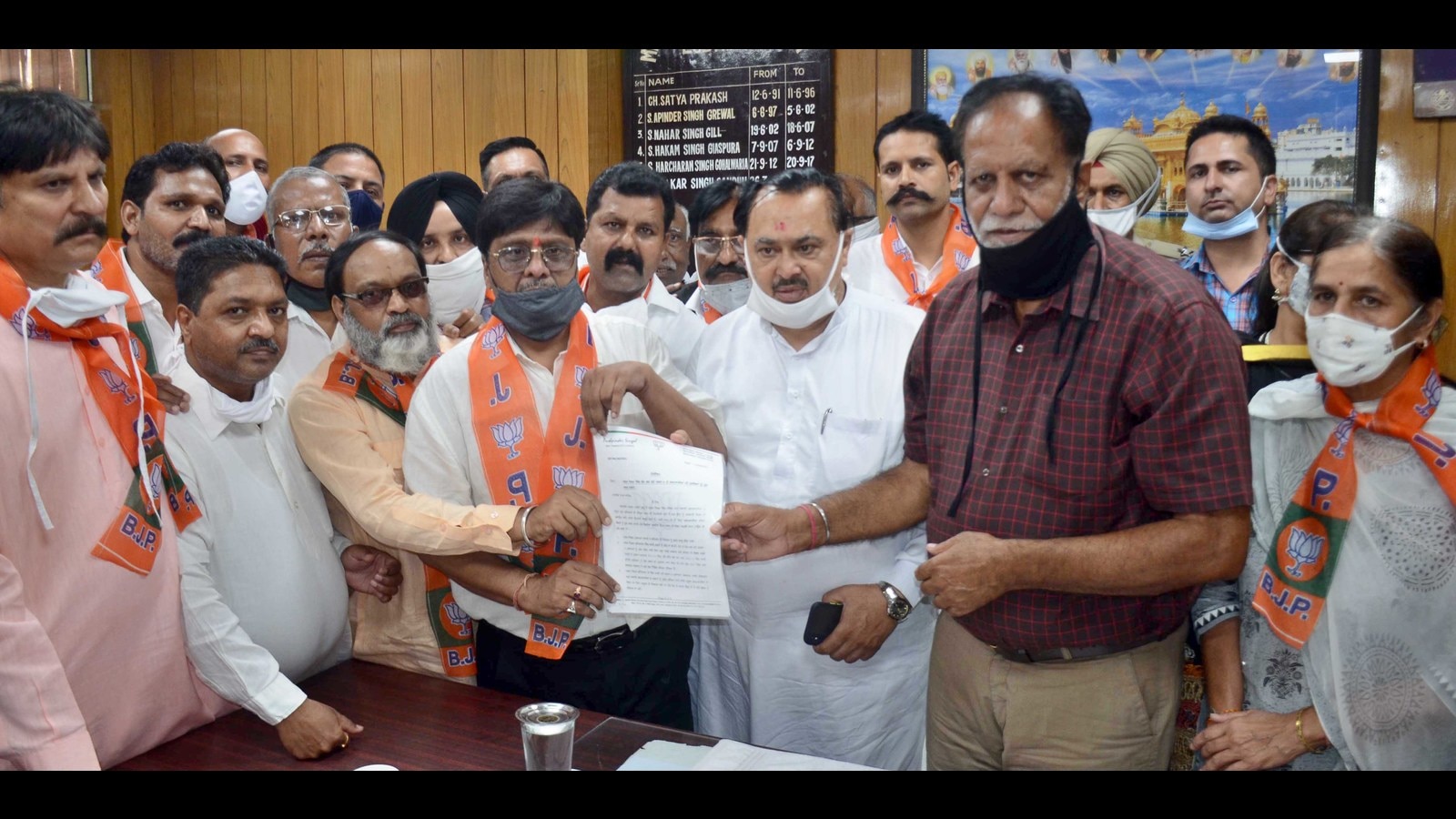 Slamming the municipal corporation for its alleged failure in fulfilling the long-pending demands of its Class-4 employees, Bhartiya Janata Party (BJP) leaders submitted a memorandum with mayor Balkar Sandhu at the civic body's Zone-A office on Tuesday.
Punjab BJP SC wing president Raj Kumar Atwal, district president Pushpinder Singal and BJP councillors among other leaders submitted the memorandum.
The demands include regularisation of contractual employees, safety kits for sewermen, filling of vacant posts, stopping outsourcing of employees, cashless life insurance police for sweepers and sewermen, jobs for next of kin of deceased employees on compassionate grounds and ₹10 lakh compensation.
Singal said, "The SAD-BJP government regularised a large number of employees in 2011-12 and another proposal to regularise the rest was approved in 2016-17. But, the Congress government has failed to implement the proposal till now. Contractual employees who have been working with the MC for over a decade should be regularised at the earliest and other facilities should also be provided."
Meanwhile, mayor Balkar Sandhu said that BJP failed to do anything for the employees during its tenure and the state congress government is already working to regularise them. "Jobs to next of kin of deceased is already provided and MC is also purchasing machinery to put an end to manual scavenging. The state government tis continuously working for the betterment of Class-4 employees."