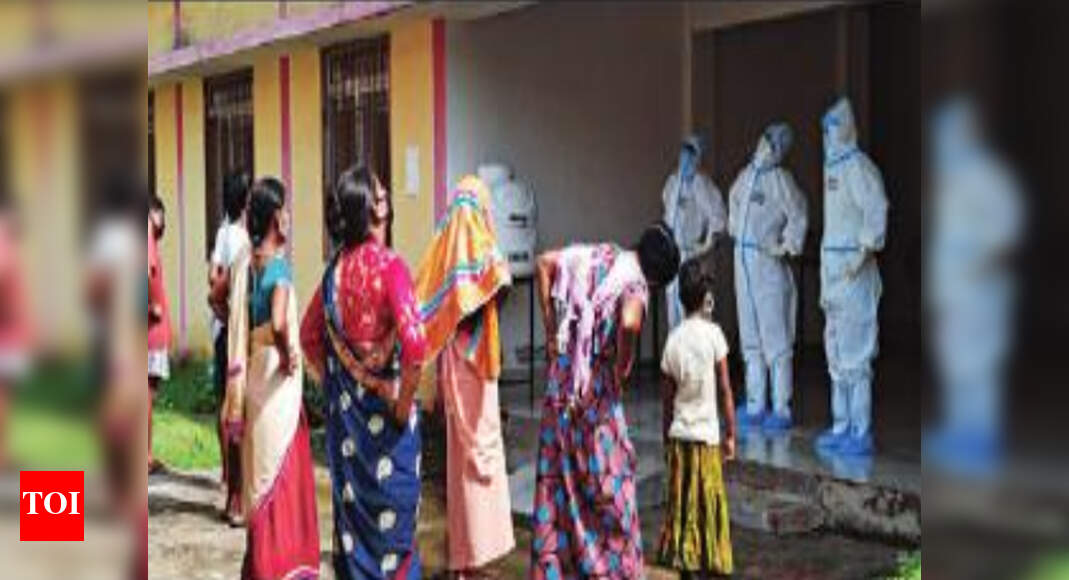 RAIPUR: With an aim to keep Covid patients physically and mentally healthy a combination of yoga and music is being used in the Covid care centres of Bagicha and Kansabel of Jashpur district. Under the guidance of SDM Akanksha Tripathi yoga session is being organised at the Covid care centres early in the morning.
Tripathi said that to provide a home-like atmosphere to the patients at the Covid-Care Centre, nutritious food, entertainment facilities and yoga classes are also being provided for their quick recovery.
Regular health check-up of patients is also being done by Bagicha BMO RN Dubey and BMO Sandhya Rani Toppo of Kansabel Block. Similarly, yoga session is being organised every day at Lakhjhar Covid-Care Centre in Patthalgaon of Jashpur district. Block Medical Officer James Minj is conducting these free of cost yoga sessions early in the morning for the Covid patients.