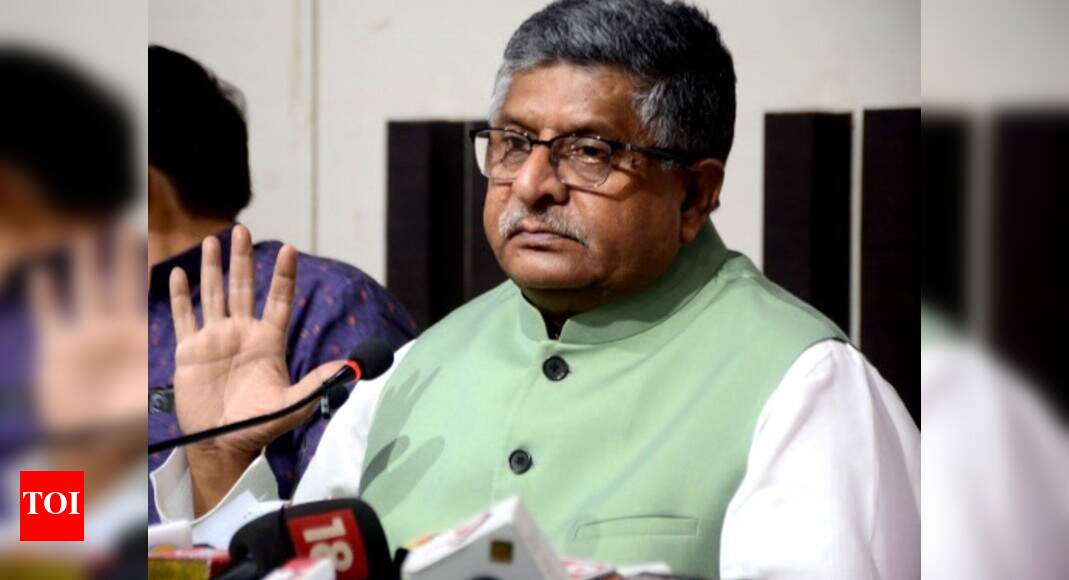 NEW DELHI: The government on Saturday warned Twitter of "consequences" under IPC, and issued "one last notice" to the American micro-blogging giant, asking it to comply with the statutory provisions under the new IT rules or else risk losing legal immunity from any third-party content posted on the platform.
Peeved at the company's refusal to comply with the provisions of the IT rules for intermediaries that were announced on February 25 this year and had to be complied with by May 26, the government told Twitter that this is the last time it is being warned.
"… in view of Twitter Inc's non-compliance with the Rules… consequences follow. However, as a gesture of goodwill, Twitter is hereby given one last notice to immediately comply with the Rules, failing which the exemption from liability available under section 79 of the IT Act, 2000, shall stand withdrawn and Twitter shall be liable for consequences as per the IT Act and other penal laws of India," the notice, sent by the IT Ministry, says.
Section 79 is an important provision for IT intermediaries/platforms such as Twitter, Facebook, Instagram and YouTube as they are granted immunity from third-party content and presence of any illegal or inflammatory matter therein. The government says that Twitter's decision to not comply with the new rules, that specify appointment of key officers (compliance, grievance and nodal), takes away the safe harbour protection granted to them for any content posted on their network. Earlier this week, IT minister Ravi Shankar Prasad had told TOI that non-compliance will not go "indefinitely unpunished".
While the government had been working on acting against platforms that had not complied with the new rules, Twitter chose to act against some of the handles, by removing the blue tick, on a day when the ministry gave a fresh ultimatum.
The IT ministry on Saturday said it is "dismayed" at Twitter's response to its two previous notices sent on the matter. "It is clear from your responses that till date, Twitter has not informed about the details of the chief compliance officer as required under the rules. Further, the resident grievance officer and nodal contact person nominated by you is not an employee of Twitter Inc. in India as prescribed in the rules. The office address of Twitter Inc. as mentioned by you is that of a law firm in India, which is also not as per the rules," the government said, again rejecting the appointment of an outside consultant by the company.