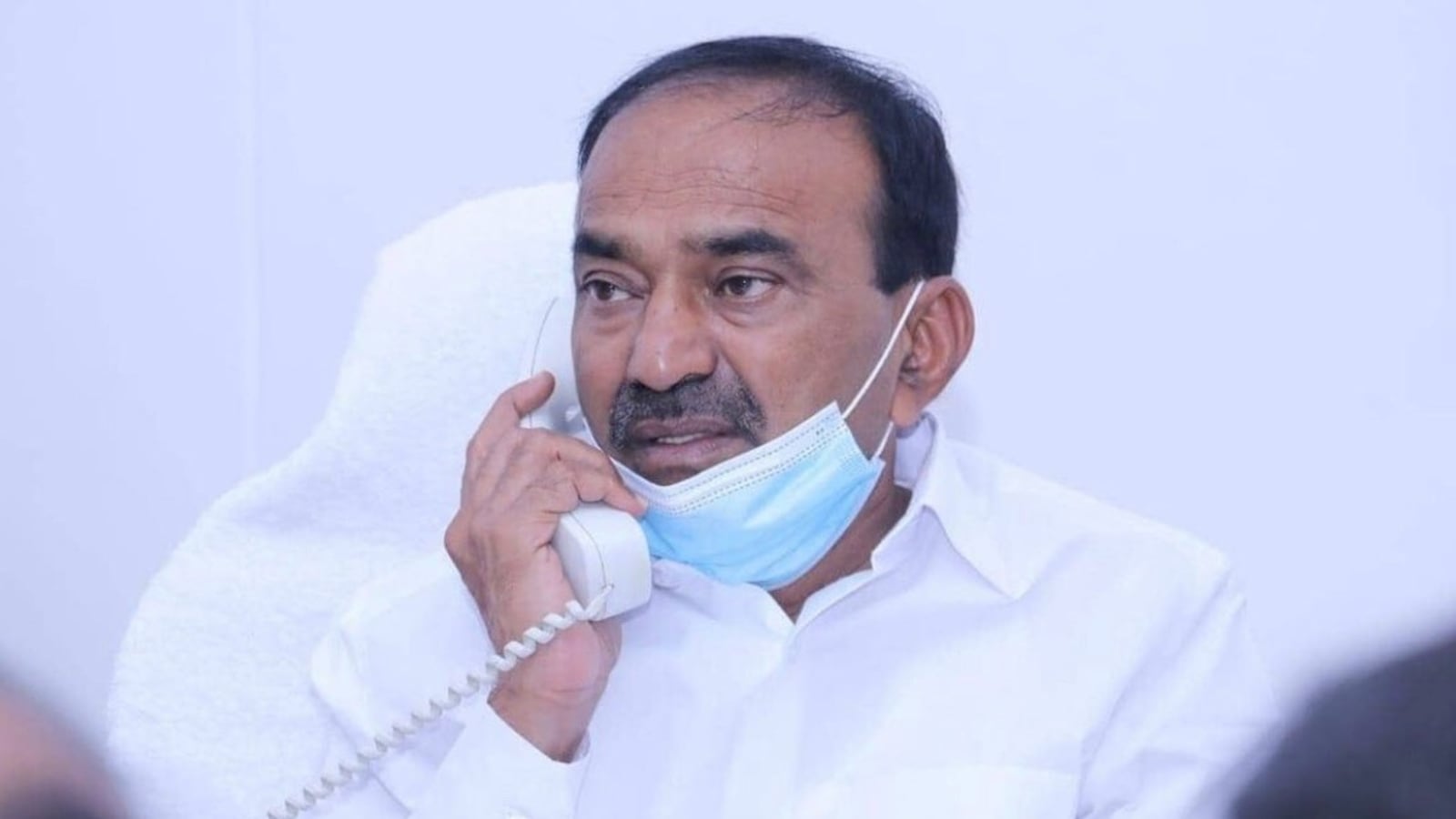 Former Telangana health minister and TRS MLA Eetala Rajender announced his resignation in a press conference, thereby ending his 19-year-long association with Telangana both from the party and state legislature.
He is expected to submit his resignation to Assembly speaker, Pocharam Srinivas Reddy soon.
He plans to join the BJP in a few days once the home minister gets discharged from the hospital as reported in the 'Indian Express' on 4th June.
Addressing a press meet at his Shamirpet residence, he slammed chief minister K. Chandrasekhar Rao (KCR) for sacking him without giving any clarification on allegations against him and his family.
He said the distance between him and Chandrasekhar Rao developed and deepened in 5 years. He alleged that CM had humiliated him on many instances and T Harish Rao similarly faced several humiliations.
Furthermore, Rajender alleged that the CM insulted him by returning him along with ministers and MLAs from the gates of Pragathi Bhavan and the farmhouse. He added that he does not want to be treated like a slave merely for the post of a minister.
Many leaders were sent out of the party, he accused. Is there any minister in the state cabinet or any officer in the government working independently, he added.
All my previous colleagues in the party may now very well condemn my comments, but they know the truth, Eetala said. He questioned the role of CM in engineering defections in other parties when the TRS got the absolute majority in the Assembly. TRS spent Rs.50 crore in Huzurabad since he was dropped from the cabinet to lure his followers, he alleged.
Rajender said that he won several times as an MLA, and he won the election whenever the party fielded him as its candidate.
Eetala asserted that KCR believes in money, conspiracy and oppression, he yearns to be a dictator. He reminded that everyone was aware about what happened in MLC elections.
Other followers of Rajender including former legislator Enugu Ravinder,Karimnagar former ZP chairperson Tula Uma also resigned from TRS. His other followers include Gandra Nalini, Lata, Ande Babaiah, BK. Mahesh,Hanumantha Rao and Sridevi.