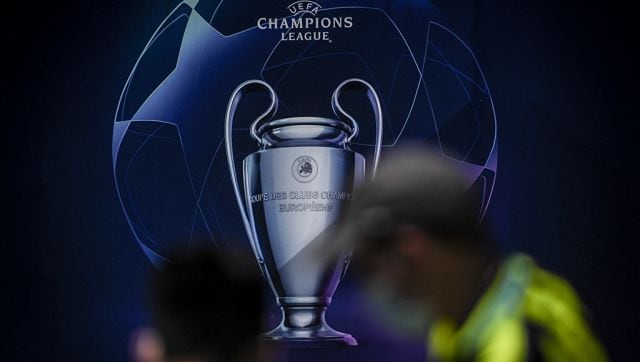 May 30, 2021
– 02:51 (IST)
That's all from us. Hope you have enjoyed our coverage of the match. Chelsea fans will remember this day for a long time. Their team was the deserving winner of this final.
Hope you guys are keeping safe. We will see you soon. Thank you and have a good one!
May 30, 2021
– 02:40 (IST)
Glorious indeed!
6 – Chelsea have lifted the trophy in six of their seven major European finals in their history – with this their fourth European success in the Roman Abramovich era alone (Champions League in 2020-21 & 2011-12, Europa League in 2012-13 & 2018-19). Glory. #UCLFinal pic.twitter.com/HcdNKf8pXm

— OptaJoe (@OptaJoe) May 29, 2021
May 30, 2021
– 02:34 (IST)
Terrific performance from Chelsea. They deserved to win this one. They had the better chances in front of the goal and they defended really well. Manchester City are shocked. Aguero and other players are in tears. Thomas Tuchel missed it last year with PSG but he has his redemption. He came to Chelsea this season at a difficult time replacing Frank Lampard. He took Chelsea to the final of the FA Cup final, which they lost against Leicester City but they got the result right tonight.
May 30, 2021
– 02:27 (IST)
It's all over!
Chelsea have done it! Kai Havertz first-half goal proves to be the difference. They have won the Champions League trophy for the second time in their history.
May 30, 2021
– 02:22 (IST)
90′ MCI 0-1 CHE
The fourth official shows seven minutes of additional time. Seven minutes for Pep and his team to turn this around. Chelsea can't afford to make a mistake now. They are so close to the glory.
May 30, 2021
– 02:18 (IST)
Oops
City have had fewer shots on target tonight than Cheltenham had against Manchester City this season

— Duncan Alexander (@oilysailor) May 29, 2021
May 30, 2021
– 02:17 (IST)
87′ MCI 0-1 CHE
Kyle Walker with a lovely ball from the right. Foden and Aguero inside the box look for a connection but they can't. Meanwhile, Tuchel wants more from the Chelsea fans. He wants them to raise the decibel levels. Chelsea are so close to the finish line.
May 30, 2021
– 02:15 (IST)
82′ MCI 0-1 CHE
Free kick in a very promising position on the left for Chelsea. City clear away the danger.
May 30, 2021
– 02:11 (IST)
80′ MCI 0-1 CHE
Change for Chelsea. Mason Mount off and Mateo Kovacic comes on. The City players are getting frustrated. Ten more minutes of normal time remaining.