Virat Kohli mentioned after the series that India were not 'that bad' but rued his side's lack of composure on the field. Let's take a look at how the individuals performed.
Following the highs of the T20I whitewash, it was a rather disappointing One-Day International series for India as it was their turn to be swept by New Zealand, 3-0.
Virat Kohli mentioned after the series that India were not 'that bad' but rued his side's lack of composure on the field. Let's take a look at how the individuals performed.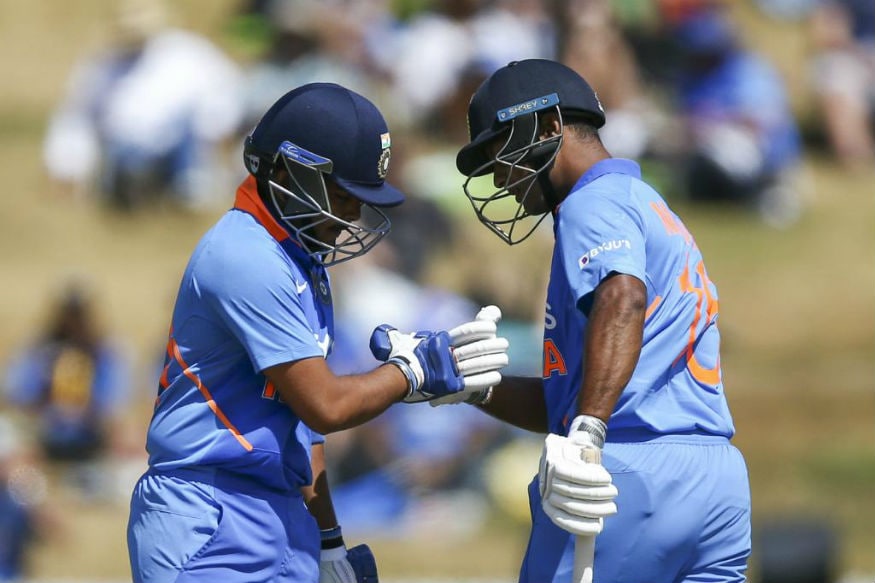 Prithvi Shaw: 84 runs from 3 matches. Rating: 4/10
It's not easy to get opportunities at the top, and Shaw got that due to injuries to Shikhar Dhawan and Rohit Sharma. However, he couldn't take his chance as he scored only 20, 24 and 40 in the three games.
Shaw got starts in all the games but couldn't convert them into big knocks, which will hurt him. He was looking good in the third game in particular, but he fell run out. The lack of pace in his running, which also affects his fielding, was a drawback for Shaw.
Shaw might have done enough to hold on to his position as back up opener, in case Dhawan and Rohit remain unfit for the next ODI series.
Mayank Agarwal: 36 runs from 3 matches. Rating: 2/10
Agarwal has been struggling for form in New Zealand. Coming into the ODIs, he had a pair in the four-day match against New Zealand A. On ODI debut in Hamilton, he got a start with 32. However, he managed only 3 and 1 in the next two matches.
Agarwal has sealed his position as the Test opener and this was a great chance to make a case in the ODIs as well. However, he could not take the opportunity. He's likely to miss out when the regulars return.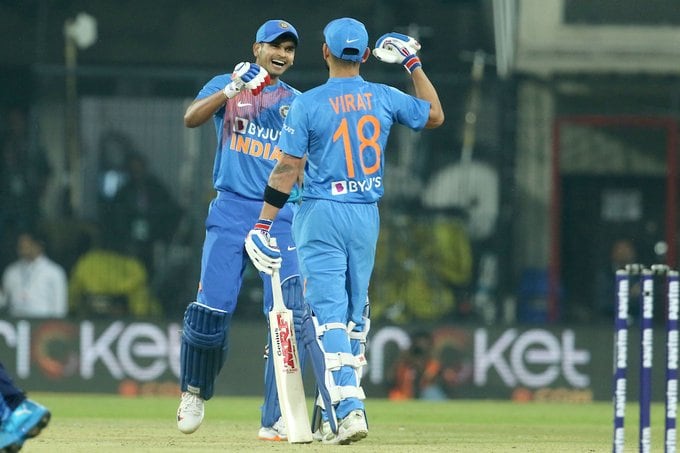 Virat Kohli: 75 runs from 3 matches. Rating: 5/10
It's not often that Kohli has a bad series. This was one of those rare moments. Kohli began with a half-century in Wellington but scored only 15 and 9 in the next two games, finishing with an average of 25.
Kohli's low, especially in the absence of Rohit and Dhawan, hurt India although the middle order played good hands. The India captain has now gone 9 innings without an ODI century – that's not bad, but the fact that it seems so shows the standards he has kept for himself.
Shreyas Iyer: 217 runs from 3 matches. Rating: 8/10
103, 52 and 62. Shreyas Iyer sealed the No. 4 spot for himself with three quality knocks, doing exactly what the situation in each game demanded him to. Iyer rotated strike in the middle overs and got the odd boundary, keeping India going despite poor starts. In fact, Kohli lauded India's middle order batting as one of the positives for the series.
Iyer got his maiden ODI ton and finished as the highest run scorer of the series. But he might still be slightly disappointed for not converting one of the two half-centuries into another big knock. He had the opportunity to do so, but couldn't. There's still plenty of time in his career though, and Iyer has set a solid platform for bigger things.
KL Rahul: 204 runs from 3 matches. Rating: 8/10
88* off 64 when the team needed quick runs. 112 off 113 when the team needed consolidation. Rahul showed his versatility once again in his new No. 5 position, finishing as the second highest scorer of the series behind Iyer.
Rahul and Iyer's form helped India recover from poor starts, and although India lost the series, Rahul did almost everything he could. In the process, he has also earned a long run in his new middle order avatar. The early signs are that Rahul can adapt to any situation, and that's only good news. His wicketkeeping was nearly spotless too, although there was the odd chance that went down.
Kedar Jadhav: 35 runs from 2 matches. Rating: 4/10
Jadhav made 26 off 15 in the first match but struggled in the next, scoring 9 off 27. It led to questions over his place, and was eventually dropped from the side for the third game.
Jadhav did not bowl as well, which was puzzling as he was the only batsman who could chip in as a part-timer. It remains to be seen if Jadhav, 34, keeps his place for the next ODI series.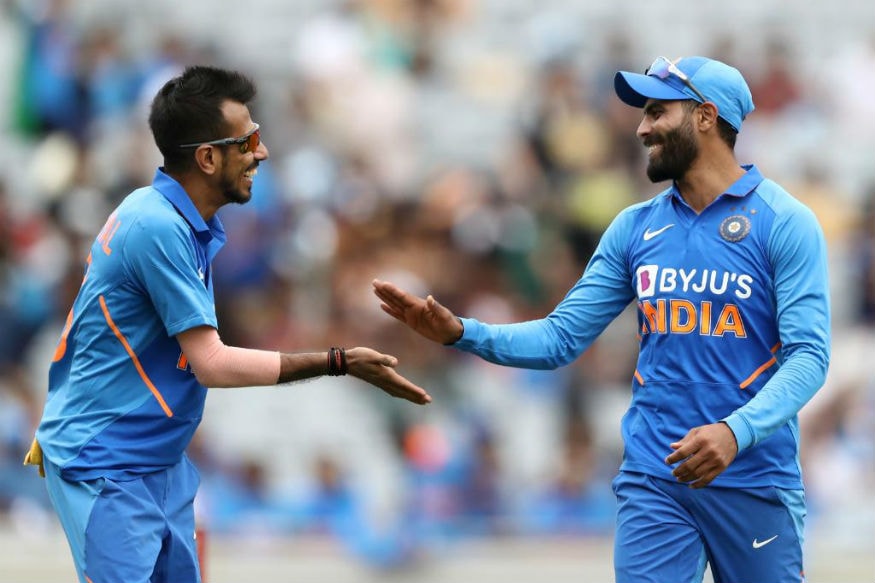 Ravindra Jadeja: 63 runs from 2 innings, 2 wickets from 3 matches. Rating: 6/10
Jadeja made a handy half-century in the second ODI, extending his good run with the bat in recent times. Barring the first game, where he went for 64 runs, he was economical too, conceding only 35 and 45 runs in the next two games. He bowled slower through the air, adapting to the conditions as the series went on.
In short, he played his role as a supporting act quite well.
Shardul Thakur: 4 wickets from 3 matches, economy 8.06. Rating: 2/10
Thakur was selected in all three games, possibly due to his lower order contributions with the bat. He batted twice, scoring 18 and 7.
His bowling was not one to remember though, as he went for 1/80, 2/60 and 1/87 in the three matches. India left out Mohammed Shami in the last two ODIs, and Navdeep Saini in the first, but stuck on to Thakur. He could not repay the management's faith, and his future in the format might come under the scanner following this series.
Navdeep Saini: 0 wickets from 2 matches, economy 6.44. Rating: 4/10
Saini's best contribution in the series his 45 with the bat in the second game. It came at a stage when New Zealand were coasting to victory, and Saini, along with Jadeja, helped India fight back. However, he couldn't finish the game off.
Saini was disappointing with the ball and went for plenty, especially in the third game where he gave 68 runs from 8 matches.
Yuzvendra Chahal: 6 wickets in 2 matches, economy 5.25. Rating: 7/10
Chahal did not play the first match, where he was left out for Kuldeep Yadav. In the next two, he got three wickets each. Chahal was the best bowler in the series, ending on top of the wicket takers list although he played only two matches.
Chahal was unfortunately not backed by his pacers, which meant he ended on the losing side. However, he once again showed his class as the top spinner in the format for India.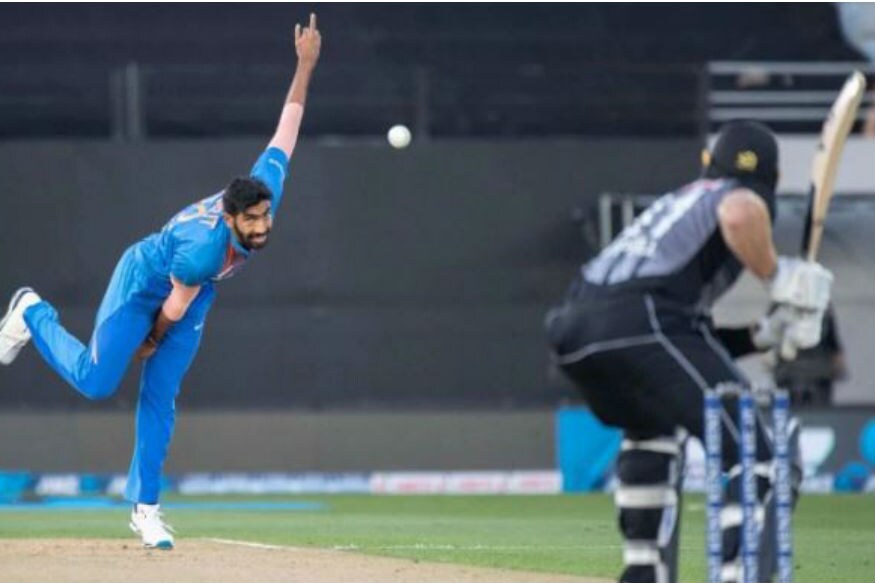 Jasprit Bumrah: 0 wickets in 3 matches, economy 5.56. Rating: 4/10
It's not often that Bumrah has a poor series. Never before has he gone wicketless in a bilateral series. This was one of the rare times when Bumrah did not have a good outing.
The series might even put doubts in his mind given he has just returned from a back injury. However, given the champion he is, expect him to bounce back even stronger.