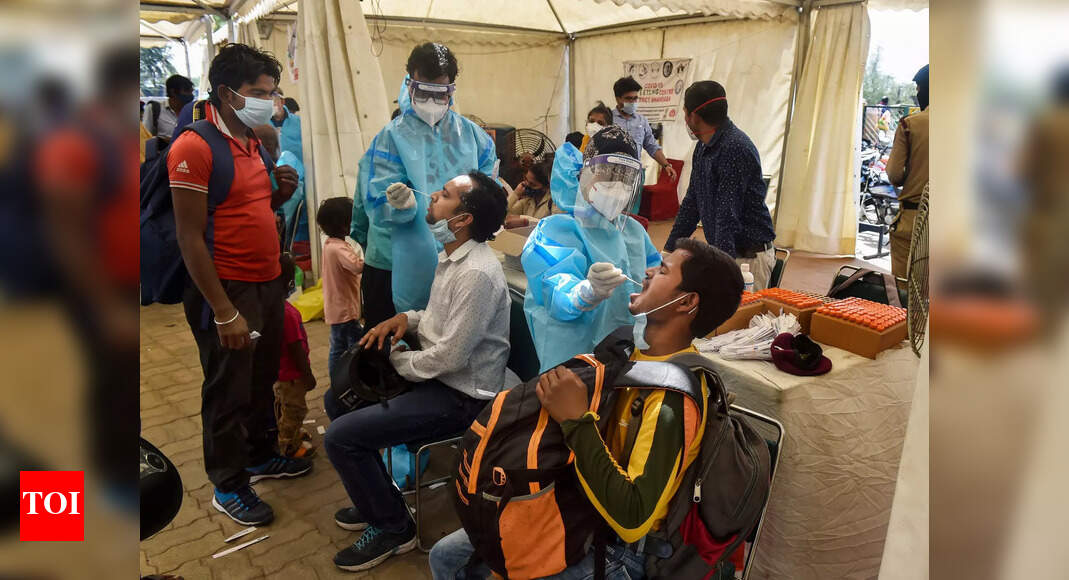 NEW DELHI: India on Wednesday reported 50,848 fresh infections, witnessing a rise in its daily count of Covid cases, as per data uploaded by the health ministry. With this, the country's total tally of coronavirus infections crossed the 3-crore mark today with one crore infections being added in 50 days.
The total tally mounted to 3,00,28,709, with 50,848 new coronavirus infections being reported in a day.
Meanwhile, the death toll climbed to 3,90,660 with 1,358 fresh fatalities recorded in last 24 hours.
India's total Covid-19 infections had surpassed the one-crore mark on December 19 after which it took around 136 days to cross the 2-crore mark on May 4.
The active caseload has dropped to 6,43,194, the lowest in 82 days. A net decline of 19,327 cases has been recorded in the Covid-19 caseload in a span of 24 hours. The national recovery rate has risen to 96.56 percent.
On Tuesday, the health ministry reported 42,640 new cases and 1,167 deaths due to the viral disease from the preceding 24 hours.
Latest vaccination numbers witnessed a dip as nearly 54 lakh more Covid-19 vaccine doses were administered, as against a record 86 lakh on June 21.
In other news, the Delta Plus variant of the novel coronavirus, so far detected in three states in the country, has been categorized as a variant of concern by the Union health ministry.